Small family businesses and large Fortune-500 companies work with Capricorn.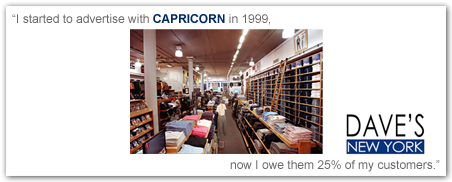 Capricorn facilitated our approach of the US market, which we know very little about.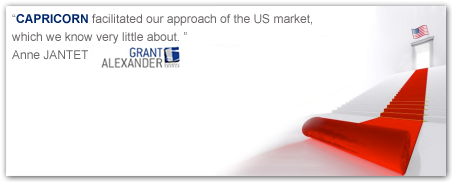 Capricorn's clients invest budgets from $250 up to $120,000 per year.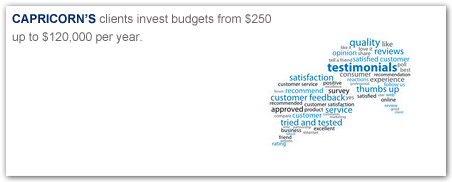 MARKETING STRATEGY
MARKET STUDY

Client : Margaret Zwadaska.
Goal : An immigration lawyer asks for a study on the expectations of the audience on the topic of visas and immigration.
Solution : Release of online surveys.
Result : From the results the lawyer decides on the topics to raise at the conferences.
COMPETITIVE INTELLIGENCE

Client : Opinion Way for Ubisoft.
Goal : Evaluate expectations of young online players.
Solution : Emailing campaigns.
Result : High volume and quality of collected responses.
PERFORMING AND VISUAL MESSAGE DEFINITION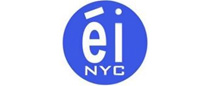 Client : International School of New York.
Goal : Build recognition of the International School in New York.
Solution : Creating advertisements and purchase visual exposure in newsletters and websites.
Result : A CTR of about 1%.
VISUAL IDENTITY

Client : The Economic Mission of France for the US – Ubifrance
Goal : To find a name, create a logo, and a design a website.
Solution : Original suggestions and useful production
Result : Expanded applications of marketing materials.
DEFINE YOUR MARKETING STRATEGY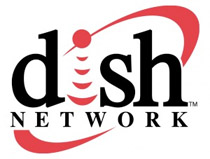 Client : TV operator
Goal : Help in decision making, coordination of campaigns and improvement of results.
Solution : Define quarterly approaches, conceive messages and select supports. Then purchase, coordinate, track, and report, on advertising tactics. Finally financial analysis on the return on investments.
Result : More than 10 years of collaboration with increasing budgets.
TRANSLATION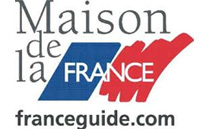 Client : Maison de la France, the international organization promoting French regions and territories to tourists.
Goal : Translation and adaptation of the website in English.
Solution : Interpreters and cultural explanations.
Result : A major translation performed in less than 2 weeks with delivery of texts in a format very easy to implement.
MEDIA PLAN

Client : 3A Telesud – Afrotainment.
Goal : Launch of new TV channels with goals of both recognition and new clients.
Solution : After setting objectives, and segmenting the markets (10 African communities), Capricorn suggested to conduct operations implementing 30 campaigns to track results, to redefine goals and to better maximize returns on investments.
Result : A high satisfaction on acquisition of new customers and a highly strategic decision to launch.
AFFILIATION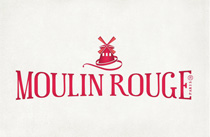 Client : Moulin rouge
Goal : Increase the direct bookings
Solution : We suggest to the MOULIN ROUGE to create a partnership affiliation.
Result : Effective collaboration since 2000.
---

Client : AIRPORT CONNECTION / VEOLIA TRANSPORT
Goal : Increase sales
Solution : We suggest to the AIRPORT CONNECTION to create a partnership affiliation
Result : Effective collaboration since 2000, more than $500,000 in sales. In 2010, VEOLIA CONNECTION, a top 5 transportation company in the word, buys AIRPORT CONNECTION.
PRODUCTION OF VISUALS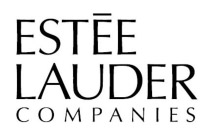 Client : ESTEE LAUDER
Goal : Produce visuals for intern and external usage
Solution : Production of visuals
Result : Production of visuals in timely frame
AUDIT WEBSITE

Client : Real estate agent in Paris.
Goal : Collect qualified leads people looking for an apart in Paris.
Solution : Creation of web sites
Result : Collection of leads
ADVERTISING
PUBLIC RELATION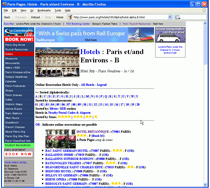 Client : Hotel Britannique in Paris.
Goal : Improve the recognition of the hotel.
Solution : Massive circulation of articles on hundreds of websites.
Result : Famous media released positive articles about the client. Google ranks Hotel Britannique in #1 position for "Hotel Paris"
HIRING

Client : Humblot-Grant Alexander.
Goal : Help a major pharmaceutical company to recruit international candidates.
Solution : Emailing by bi-cultural publishers.
Result : Collection of sufficient international targeted profiles.
---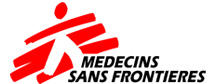 Client : Doctors Without Border USA
Goal : The non profit organization wishes to publicize in specific geographic areas in which they are recruiting.
Solution : Strong visual campaign on websites.
Result : Collection of appropriate international profiles.
HEALTH CAMPAIGN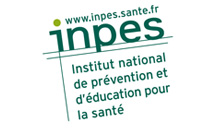 Client : INPES
Goal : Inform and raise awareness of African immigrants in France
Solution : Display of visuals on ethnic websites with IP geo targeting
Result : More than 400,000 visuals displayed per week on websites.
INCREASE YOUR PRESENCE ON MEDIA

Client : Société Générale
Goal : Get the maximum of exposure to French expatriates Solution : Identification of publications, negotiations, set up, monitoring of 40 campaigns, control and reports
Solution : Identification of publications, negotiations, set up, monitoring of 40 campaigns, control and reports
Result :
SPONSORING

Client : Delegation of Quebec, Consulate of France, Consulate of Switzerland, Belgium-American Chamber of Commerce
Goal : Increase participation in various French speaking events in New York.
Solution : Sponsoring of a major local website
Result : Largest Quebec event in New York and largest exposure of events for the other organizations.
---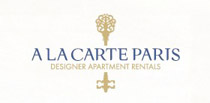 Client : ALACARTE, a real estate company renting furnished apartments in Paris.
Goal : Get more OPT IN subscribers to the client's newsletter
Solution : Sponsoring of Francophile newsletters
Result : 87% of sponsored newsletters have subscribed to the client's newsletter!
STREET MARKETING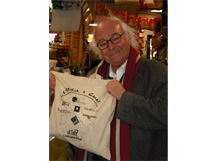 Client : Italian Stores in the US
Goal : Distribution of advertisement flyers in French restaurants and distribution of promotional bags in Italian grocery stores in the U.S.
Solution : study about ethnic communities, identification of restaurants and groceries in ethnic communities across 12 cities, evaluation of opportunities, qualification of the potential accuracy of a partnership and evaluation of the volumes and proportions of customers speaking Italian daily. Coordination, shipping of promotional bags, control and follow up.
Result : Operation renewed over 2 years
BRAND RECOGNITION FOR A NEW PUBLICATION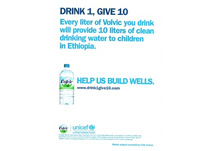 Client : Cafe Creme
Goal : A new francophile magazine Cafe Crème was in search of recognition
Solution : Research for high-end, well-known companies interested to appear in this publication.
Result : Worldwide companies (Avis and Volvic) partnered with this publication and have helped the publisher to reach better levels of distribution and recognition.
CONFERENCES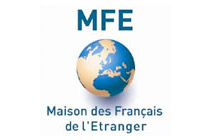 Client : French International Affairs / Fund for French nationals abroad
Goal : Promotion for the day of expatriation organized by the Fund for French Nationals abroad.
Solution : A media mix of 20 media in 2 weeks on the topics of the day: newsletter inserts, visuals campaigns, publication of editorials, display of graphic and text ads to users in the Ile de France
Result : The attendance to the events reached the occupancy limits
CLIENTS ACQUISITION CAMPAIGNS

Client : EuroCar TT
Goal : Capricorn maximizes return on investment with an analysis of requests for quotes for a car rental company.
Solution : Mix media for recognition and new clients
Result : Increase of sales, measurement of the return on investments
---
CLIENT ACQUISITION CAMPAIGNS BUSINESS TO BUSINESS

Client : Merill Lynch Canada
Goal : Collect leads of Europeans willing to invest in Canada, collecting qualified and detailed lead information.
Solution : Use of a leading immigration website
Result : Quick collection of qualified leads.
---
MIX MEDIA FRENCH IN THE US

Client : TV5 Monde-USA
Goal : Promote French language tv station in continental US online only in 5 weeks Markets: people interested to get Tv programs in French language/French communities, people (francophile, people from France, Belgium, Swiss, Canada…) 5 Millions people in US !
Solution : Online, French and Francophile medias CPM, email blast, PPC
Result : 5M million francophile and 2M French speakers impression to 30 websites and francophile (voilanewyork, lemonde.fr, paris-anglo.com, Google, bing, Facebook…) 8000 clicks. Spring 2009 2010 and 2011.
ONLINE MEDIA TO ETHNIC COMMUNITIES IN THE USA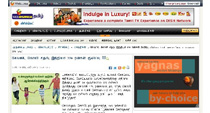 Client : DISH Network South Asian in the US
Goal : Reach Tamil speakers in the US (approx. 100,000 expatiates in the US) and other South Asian communities in the US (Hindi, Kannada, Urdu...)
Online exposure and has a limited budget
Solution : Production of visuals and messages in original languages, display on community websites across the US.
Result : 1,600,000 visuals within 6 weeks on 18 community websites
BRAND RECOGNITION: ETHNIC AFRICANS LIVING IN THE US AFROTAINMENT

Client : 3A Telesud , Afrotainment
Goal : Reach African born living in the US via internet
Solution : A mix of campaigns reaching Botswanian, Burundian, Cameroonians, Ethiopian, Ghanaians, Ivorians, Kenyan, Nigerian, Senegalese South African, Togolese, Zimbabweans in their respective languages.
Result : Geo targeting over 60 websites, for significant ROI
RAISED INTEREST IN POTENTIAL INVESTORS - CONFERENCES

Client : ADERLY, Chamber of commerce of Lyon, France
Goal : ADERLY wants to attract more foreign investors in Lyon and asks Capricorn to reach decision-makers in geographical areas and in specific industry sectors. A direct marketing operations was decided.
Solution : B to B geographical emailing campaigns to increase the exposure and attendance
Result : Good opening rates and click through for years
SOCIAL MEDIA EDITORIAL PRODUCTION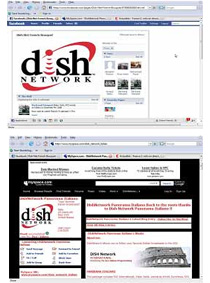 Client : DISH
Goal : Launch and develop a social website exposure
Solution : Create social media pages and write articles on social websites. Gather people.
Result : Publication of articles: Text + picture resulting on acquisition of "fans". The client extended service 9 months instead of 3 initially requested.
---

Client : Hotel Britannique, a boutique hotel in Paris
Goal : Increasing the business with a better ranking in Search Engines
Solution : Creating banners, displaying of banners, releasing of advertorials.
Result : Bookings, several nice reviews, great reviews about the hotel, by leading travel websites and Google.
MEDIA MONITORING

Client : Echostar
Goal : Reach Arab speaking populations in the US.
Solution : Identification, and monitoring of 40 online campaigns over 1 month. An independent ad server tracks impressions, clicks and help to better allocate budgets and improve the CTR by 200% during the campaign.
Result : Client recommends Capricorn to lead campaigns to other ethnical groups.
TRAVELERS TO FRANCE
Client : AVIS
Goal : Purchase of advertising exposure to promote Avis on markets of travelers to France (since 2001).
Solution : Suggest and set up of campaigns
Result : Acquisition of new clients with a significant margin.
ADDITIONAL REFERENCES
Agencies
Buongiorno, Carat, Consorte Media, DataStudio, Fullsix, HaMedia, Horyzon Media, Ibase, KDP Regies, Mediatrack, Mediaprisme, MPG, Rebelles, DeclicNet, ValueClick...
Gifts, Craft
Alaflora, AntiquityPro, eMosaique.com, French Selections, Hagood Art, Paris to Provence Chicago, Le Louvre des Antiquaires, MyFrenchStore, RegallyYours.com, Timissimo
Cosmetics – Health – Fashion
Biafine, Editions Jalouses, Estée Lauder, Tamaloo.com
Community
Au France, France on Your Own, FrancePrivileges (Agatha, Bisous Bisous, Comtesse du Barry, Europcar, Lacoste,  L'Occitane, Matis Paris, Poilane, Relais & Chateaux), International Living
Culture
3A Telesud, Afrotainment, Air concert in Madisson Square Garden, Alapage.com, Amazon.fr, Echostar KBS-DishNetwork, France Magazine (UK), Litraweb.com, Rai, spectacles (Air, Aznavour, Elie Semoun, Julien Clerc, Patrick Bruel), TV5, Twenty Century Fox, UbiSoft
Expatriation
AGS, Biard Demenagements, Direct Moving, Femmexpat.com, Expatriation.com, FranceService.com, French Movers Inc, InternationalLiving, IPI, La Poste, Mondissimo, SLS, Ubidoca
Finance – Insurance
BNP Paribas, BUPA, CIBC Montreal, Crédit Agricole, Crédit Lyonnais, Groupe Crystal, Merill Lynch (France), MesActions.com, Orange Money, Société Générale, Wargny, William Russel
Food - Gourmet
Babeth's Feast, Cavissima.com, Domaine Auzias - Paretlongue, Jenlain, FrenchSelections, Pietra, Pikaboo.com, Ricard, Sopexa, Unibroue, zchocolat.com 
Publishers
Discovery Channel, E-DMS, France Press, France Service, France Today, New York Magazine, New York Post, New York Times, Nouvelles Editions de L'Universite, This City Paris, Women's Wear Daily.
Information Bayard Web, Comfm.fr, Fleurus, Fox Soccer, France-Amerique.com, Iagora.com, L'Express International, LeMonde.fr, Le Monde Edition International, LesEchos.fr, Latribune.fr, Playbac, Paris Match, RAI TV
Legal + CPA
Acces France, Avocatsusa.com, Blanchet CPA, Considine, Constantin Associates, FranceService.com, Jade Associates CPA
Language – Education
Academiae, Champs-Elysees, Concordia College, Cuneiforme, Ecole Bilingue (Boston), Ecole Bilingue de Berkeley, Ecole Internationale de New York, eLycee, Fluent French. Francovideo.com, Frenchaway.com, French American School of New York, FrenchClasses.com, HEC Montréal, Lyceum Kennedy, Prof Q, Université de Montréal, Université de Lava, Université de Sherbrookel
Governmental Organization
ADERLY (promotion économique Rhone Alpes),  Ambassade de France (département Culturel New York), Mission Economique de New York, Provence Promotion , Délégation Générale du Québec, Belgian-American Chamber of Commerce, Sopexa
Non Governmental Organization
Médecins Sans Frontières
Restaurants
Brugmann, La Bonne Soupe, Meli Melo, Parigot, Jules Bistro, Café Soleil, Chez Lucienne, Dinosaur BBQ Télécommunication et services Internet 3U Telecom, Alcatel, Call In Europe, OneTel, Orange, Referencement.com
Travel
Air France, Airport Connection, Alacarte Paris, American Airlines, Avis, Auto Europe, Auto France, Continental Vacations, Elite Limousines, Ethiopian Airlines, Eurodrive, Europcar, EuropeByCar,  France Appartement, France Cruises, France Montgolfieres, French Home Rentals, Kemwell, La Conciergerie, Maison de la France, Hotel Britannique, Hotel Napoleon, Hotel Wolcott, Holiday Inn, Maison International, Le Moulin Rouge, Le Petit Futé,  Paris-Deluxe, Paristay, Paris Trip, Peugeot, PRO Travel, PSR, Rail Europe, PSR,  Transdev, UrbanLiving, Veolia, Villa4vacation.com, United Airlines
OUR MEDIA REFERENCES
We work with all types of media, online and offline. Our approach gives you relevant visibility for your promotion of identity, brands, team, products or services:
Capricorn has the unique expertise to deal with thousand of media support:
Portals and Directories
Social Media
News Media
Customer Data Bases
Media references :
























Capricorn is the only company to propose visibility on several multi-format publications for Francophiles and French speakers (African, Swiss, Belgian ...).
Capricorn helps you choose and negotiate the optimum campaigns at the best return on investments.