Italian Ethnic Market, 2nd ethnic market in the US
The biggest ethnic market in the New York alone

, cultivating 33 billions of dollars in the United States and in the process, it has created favorable circumstances for companies who are looking to target new customers and

be successful in today's business world.
Italian Ethnic Market in the United States:
A market rivaling Hispanics, Asians and French!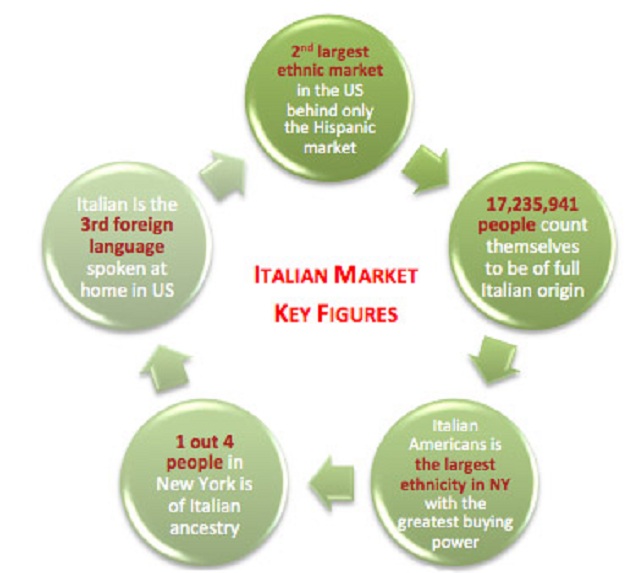 It has manage to fused itself so well to American culture, that the other ethnic groups have willingly adopted as American many of their food, furniture, fashion and other products that have found themselves a permanent thread of the American tapestry.
Whether it is thought their own culture or just by the imprints of Italian culture around us all, Americans are interested in Italian gourmet, travel, politics and entertainment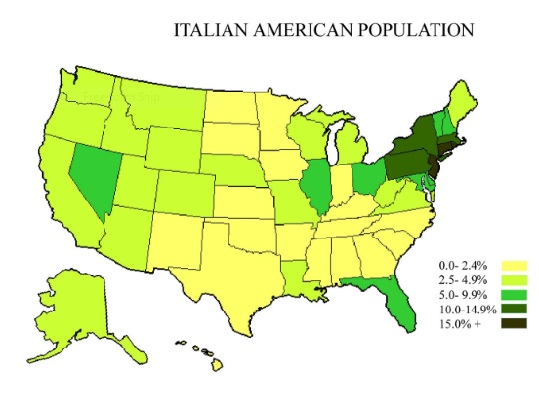 (1)http://www.census.go)
Capricorn on the Ethnic Market
Here are some of the solutions we offer to give your clients high level of exposure to the Italian Ethnic Market:
- Positioning in Search Engines - Purchase of Keywords: geographic, demographic, language, selections through FaceBook, Google, Yahoo, MSN, Bing with guaranteed number of clicks.
- Online traditional visual visibility: reach targeted audiences with the appropriate format using BtoB or BtoC.
- Traditional media: press, TV, Radio, as an example,
- Advertorials: dedicated exposure to create a PR buzz of your service/products in the Italian community.
- SEO: Services of optimization of your website, positioning of keywords, submission on directories, with 3rd party evaluation/ranking.
- Direct Marketing: postal, email, telephone, BtoC, BtoB.
- On Site: events sponsoring: get your brands to Italian events, organizations, restaurants, stores, cultural events and other platforms.
Some examples of our campaigns for Dish Network:
| | | |
| --- | --- | --- |
| Social Media Marketing | Website Advertising Campaign : | Press : |
| | | |
We understand the values of the companies who choose to collaborate with us, and provide customize solutions to achieve their target goals. Capricorn has to the tools and resources to provide access to over 400,000 Italian homes through publications alone. With eMarketing and events your clients could be adding many million more customers!
Let us take you there!